If you've used computers when you were really, and really young then you've probably used Microsoft Windows 3.x at one point. Well I don't know about you, but I certainly watched movies like Casper and played games like Prince of Persia in my old enough PC and it came with Windows 3.1.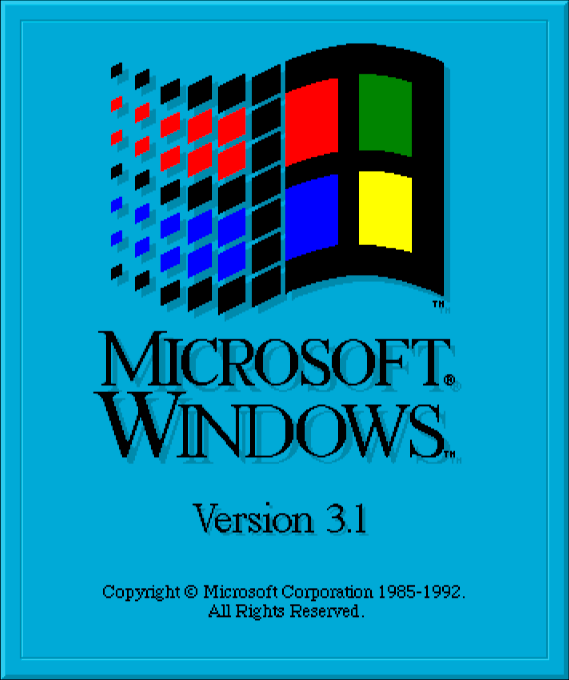 This week, we had a vacation and in my leisure I started to think about the time when I used computer for the first time. Well time turned a little nostalgic as I thought about the buck load of games that came with Windows 3.1. Time would surely pass fast when playing those games. So I decided to give those games and Windows 3.1 a try.
But as it turns out, Windows 3.1 is not that famous among modern computers and I had a pretty hard time trying to figure out how to set it up on my computer. And when I was finally done with it, I found it rather easy too. So if you also want to give the good ol' OS a try, here is how:
Get DOSBOX
Well there was a way to setup windows 3.1 as your actual OS, but believe me your PC won't be happy with it. So let's just set this one via DOSBOX. Download it here:
Get Windows 3.1
Even though Windows 3.1 is quite old for us, Microsoft is not yet ready to make it a freeware. So I can't tell you how to get it. Try any source you can grab hold of! Good Luck!!!
Get Drivers
Well you can search for other drivers yourself; here are some important ones,
Graphics: http://dl.dropboxusercontent.com/u/7801769/s3drivers.zip
Soundblaster: http://dl.dropboxusercontent.com/u/7801769/SB16W3x.zip
Set Everything up
Mount Windows 3.1 ISO or copy the contents of drive (floppy ISOs) to a folder.
Make a folder "Windows 3.1" on C:
Install Dosbox in your system.
Open Dosbox options file.
Add this line at the end
                mount C: "C:\Windows 3.1"
                mount E: "<folder containing Windows 3.1 setup files"
                C:
Save and exit the file
Start Dosbox and run this command:
                C:\>E:\setup
Follow the steps and exit Dosbox and end of the setup
Extract all drivers in their respective folders  inside "C:\Windows 3.1\Drivers"
Start Dosbox once again
Run:
C:\>windows\setup
Select display and choose last option and continue with the setup
Exit setup
Browse to folder where you put your sound driver
Run "install.exe"
Follow on-screen instructions and finish setup
Now change prompt to C:\Windows> and run
C:\Windows>win
Now you are good to go with Windows 3.1. Enjoy!!!