By now most of us have already heard about Google Glasses. But what is it really? Well, to be specific and precise, It is an android 4.0.4 powered optical head-mounted display. It is just like a smartphone but hands-free, and we can interact with it via natural language voice commands, but of course internet is a must.

Well here's a photo to clear out it out.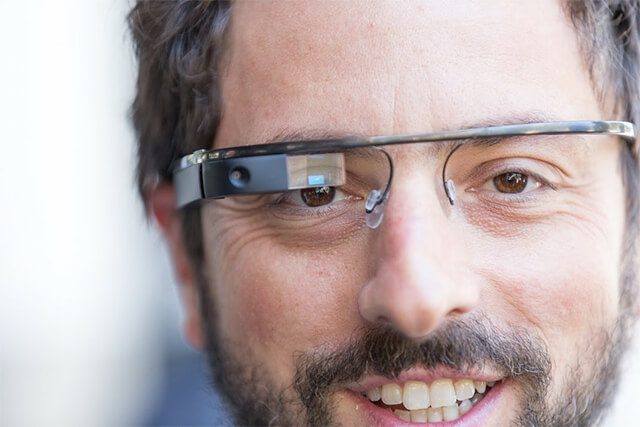 Right now the frames do not currently have lenses fitted to them, That's disappointing for the people who need to wear prescription glasses but Google is considering partnerships with sunglass retailers such as Ray-Ban or Warby Parker. So The Explorer Edition($1,500 USD) cannot be used by people who wear prescription glasses, but Google has confirmed that GLΛSS will eventually work with frames and lenses that match the wearer's prescription; the glasses is supposed to be modular and therefore possibly attachable to normal prescription glasses.
Well, here are it's full-specifications
Power: Lithium Polymer battery(2.1 Wh)
CPU: OMAP 4430 SoC, dual-core
Storage: 16 GB Flash total(12 GB of usable memory)
Memory: 1GB RAM (682MB available to developers)
Display: Prism projector,640×360 pixels (equivalent of a 25 in. screen from 8 ft away
Sound: Bone conduction transducer
Input: Voice command through microphone, Accelerometer, Gyroscope, Magnetometer,Ambient light sensor, Proximity sensor
Controller input: Touchpad, MyGlass phone app
Camera: Photos – 5 MP, Videos – 720p
Connectivity: Wi-Fi 802.11b/g, Bluetooth, Micro USB
Backward compatibility: Any Bluetooth-capable phone; MyGlass companion app requires Android 4.0.3 (Ice Cream Sandwich) or higher
Glassware are the free applications built by third-party developers. Right now glassware includes news apps, facial recognition, photo manipulating, and sharing apps which are able to share them to the social networking site such as facebook, twitter etc. Beside these glassware the GLΛSS uses many existing Google applications, such as Google Now, Google Maps, Google+, and Gmail. So user familiar with android OS will have no problem in using the GLΛSS.
The thing that is making it so popular nowadays maybe is because of the voice actions it supports. The wearers can say an action, such as "Take a picture", "Record a video", "Hangout with [person/Google+ circle]", "Google 'What year was Wikipedia founded?'", "Give me directions to the Eiffel Tower", and "Send a message to John". This feature really looks promising but it is not a new concept to the people who are familiar with Siri.