Google Maps has already taken over other apps in the Apple App store to become the top free app after being available for just a night. With many people becoming more and more frustrated with the flawed built-in map that iOS 6 has to offer, Google took the initiative to launch the native Google Maps for the iOS and its success overnight is hardly a surprise.
Although Google Maps was not featured among the map apps that Apple was promoting in the app store, but with a full native app in the App Store, the search giant clearly needs no help at all jumping to the front of the line.Google Maps is one of the finest product that Google has to offer and it certainly is the most successful map that runs on mobile devices.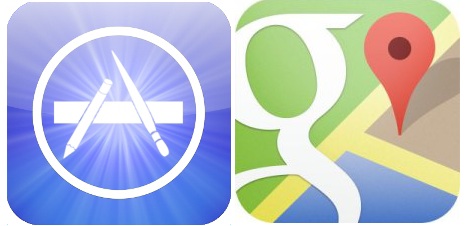 This native app has been further refined to make its internal systems run quickly to keep up with as many detours, traffic conditions and new apartment complexes as it can. The app's interface is absolutely gorgeous, supports gestures for many features and menus, runs smoothly and is a complete user experience overhaul from any Google Maps experience ever had. Though it lacks certain key features like biking directions and offline mode, it still is the best experience of maps that iPhone 5 users can hope for in their devices at the moment.