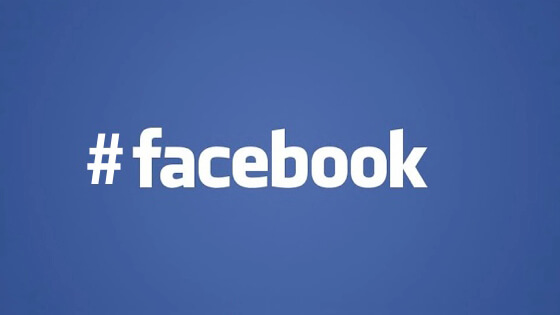 Hashtags! You know what they are, you have used them on Twitter quite a lot, maybe even on Tumblr, or Pinterest. And if you are one of those people, maybe even on Facebook!! Well, good news! They won't be so dull anymore. Facebook has decided to adopt "hashtags", one of the most recognizable features of Twitter, and make them clickable, searchable and functional. According to Facebook, hashtags will allow its users to easily find related contents, and sort through discussions.
Hashtags will allow you to add a context to your post, and clicking on it will let you see what other people or pages have to say regarding the same – a simple way to see the bigger picture of what's happening and what people are talking about. This has proven useful before, in networking giant Twitter for example, mainly during prime television hours, political occasions, and sport events. This will also make it extremely easy for advertisers to reach specific audiences.
To create a hashtag in your post, you simply add a '#' sign before a keyword. To do a search, you simply search it in the newly integrated Facebook graph search. For example, type in '#gameofthrones' and hit enter, and Facebook will create a news feed exclusively for all the posts with the same tag.
So, think Facebook is copying too much from Twitter? First the '@mention' features, then the 'follow' button, and now even hashtags? According to IBNLive.com, Twitter seeks inspiration too, and so does Google+. The problem however, would be all the social networking rivals converging to become so much similar to one another, that there'll be little left to tell them apart.
The next question, does Facebook really need hashtags? You can't imagine Twitter without hashtags, it has become a core part of it, and when you want to share real time update, it's Twitter you run to, not Facebook! You go to Facebook to get new updates from your close friends, not live feeds! And it's been good, useful. Also, unlike tweets, Facebook posts are not all public, and will not reach all the users. So why did Facebook add it anyway? Well, according to the social giant, hashtags are the first of several features to roll out, that will help highlighting discussions and events. Also many users post their tweets to Facebook automatically, so why not utilize the hashtags in those. Lastly, using hashtags will let Facebook know better about your interests and deliver to you targeted ads.
What do you have to say about this feature? Good? Bad? Useless? Discuss below, and I'll join you.