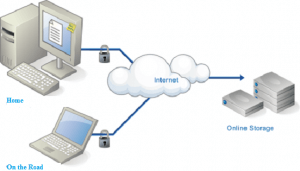 Data backup is probably the most well-known, yet most ignored, aspect of technology. Yes, everybody has that little folder on their computer in which they put those wedding photos, or those certificates and personal information. What most people fail to consider, however, is that hard disks can break down!
Yup, just like that. You wake up one day, only to find your laptop burning. Well, even if it's not that dramatic, unforeseen circumstances do occur. You might lose your laptop, somebody might step on it, the hard disk on your desktop might die of old age, zombie apocalypse, alien invasion, the possibilities are endless!
"So, what's the solution?" you ask. Worry not, dear user, we are going to tell you the secret. It's just two words, but these two words can save you from a lot of pain. What are these two words? Cloud storage. Yup, storing your important documents on a remote server on the web. Simple as that.
There are many ways to do so, it takes only a few minutes and it's as easy as breathing. Yet, people always tend to keep it in the 'Not now' list, and when you think of it again, it's probably going to be too late.
We've selected some of the best free online backup services that are up and running currently. They will certainly make the backing up job a lot easier and fun.
You're welcome to comment on or add to the list.
1. Dropbox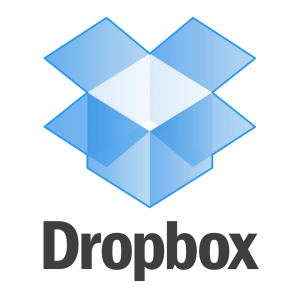 Dropbox is perhaps the most popular of the free online backup services. Despite its offering only 2 GB of storage at the start (you can expand it to 16 GB through referrals), it is known for its flexibility and share-friendly features. You can always upgrade through its premium plans,  if you need more storage space. You can also get dropbox on your iOS and android devices.
The dropbox folder (which is created during the installation) always remains synced to the cloud, which means all you need to do to keep a backup is copy your files to that folder (you'll have to log-in first, through the installed dropbox app, with the username that you used for signing up). It is as simple as it gets!
Download Dropbox.
2.IDrive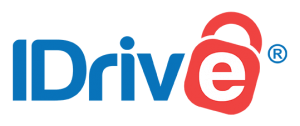 IDrive isn't that far behind either. It is every bit as good as dropbox, plus it offers encryption for the better protection of your private data. It also features iOS and Android apps. This application first selects the folders you want to sync to the cloud, and then performs automated backup operations at a random after-hours schedule. You can always customize the selection and schedule as per your needs and preferences.
Download IDrive.
3. SkyDrive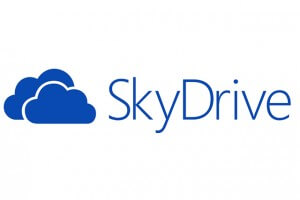 SkyDrive is the online backup service provided by Microsoft. It does its job, albeit in a clumsy way. Its key feature is its collaboration with Microsoft Office, which makes editing uploaded documents easier. It offers 7 GB of free space to new users. Like dropbox, it also creates a 'Skydrive' folder which is used for syncing purposes. All you have to do is copy the files you want backed up into the Skydrive folder in your computer.
Download Skydrive.
4. ADrive



If the free storage space offered by the above services is not enough for you, you should definitely try ADrive. It gives a whopping 50 GB of space to its users. However, it doesn't have file syncing capabilities as such. You have to manually upload the files using the app it offers. But, it does offer some unique features like online editing of documents, international character support, etc. Surely, worth a try.
Signup for ADrive.
5.SugarSync



SugarSync gives you 5 GB of free storage space (expandable through referrals or upgrade). It's also very easy to use and it supports a variety of features such as syncing from multiple devices, remote access to files, files and folders sharing, etc. Like dropbox, it also works silently in the background. It all depends on your preferences.
6. Google Drive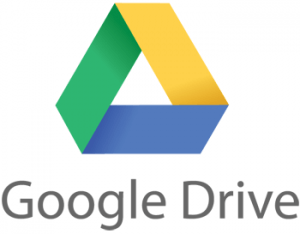 And how can you forget Google when you think of anything regarding the world wide web? Their online file storage and sharing service, Google Drive, is likely to blend well with Nepali users, much like other Google services, because of the presence of their server within the country, due to which the file syncing speed is likely to be much higher than other services.
Google currently offers 5 GB of storage for its drive, but they're likely to change this. They'll now combine the memory space they used to offer for gmail, Google Photos (or picasa) and Google drive into one and offer a single drive space of 15 GB.
The standout feature of Google Drive is certainly its integration with gmail, whence you can easily attach your drive files to send it to your friends as a mail. It is also a step ahead of others when it comes to handling documents. It not only lets you create and save a document but also lets you collaborate with your friends so that you can work on the same document together from different places.
While these six are the ones we short-listed (not in any particular order, in case you're wondering), there are still many more, for those who like to take the road less travelled.
You can try out the following as well:
Free Services
a. SpiderOak
b. Mozy
Paid Services
a. CrashPlan    (free version without online backup is available)
b. Carbonite
c. JungleDisk