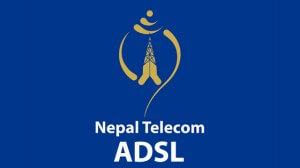 Despite the love-hate relationship we have with Nepal Telecom, what we can say with certainty is that NTC has been improving over the years. While some time ago, the only way to pay your ADSL, PSTN Landline or GSM Postpaid Mobile bills was by visiting the service counters or bank counters (and many people still do it that way) you can now pay your bills right from your home using recharge cards or even using pinless recharge through MPOS terminals. In this article we'll focus on paying ADSL bills. Payment of amounts between Rs. 100 and Rs. 1000 can be done. Here's how you proceed,
Step 1: Use the following table to decide what amount you'll need to pay, and buy a recharge card of appropriate amount.
For Unlimited Plan
Pay Amount
Validity Period for recharged bandwidth
192 kbps
384 kbps
512 kbps
Rs. 100.00
3 days
2 days
1 day
Rs. 200.00
6 days
4 days
2 days
Rs. 500.00
15 days
9 days
5 days
Rs. 1000.00
30 days
18 days
10 days
For Volume Based Plans
D = Duration in Days
V = Volume in MB
Package
Rs. 100.00
Rs. 200.00
Rs. 500.00
Rs. 1000.00
D
V
D
V
D
V
D
V
3 Months
15GB
512K
5
686.51
9
1373.02
21
3432.56
41
6865.11
6 Months
30GB
512K
5
722.64
9
1445.29
22
3613.23
43
7226.43
3 Months
30GB
512K
3
854.90
6
1709.80
13
4274.50
26
8549.01
6 Months
60GB
512K
3
899.89
6
1799.79
14
4499.48
27
8998.95
12 Months
60GB
512K
5
762.79
9
1525.58
23
3813.95
45
7627.90
12 Months
120GB
512K
3
949.88
6
1899.78
14
4749.45
28
You can know when your account is going to expire using the IS Care service. Detailed explanation in our other article. Also, did you know that you can get sms and email alerts about expiry dates and recharge information?
Step 2: Dial 1413 from a landline phone and follow the instructions.
To pay through MPOS, contact your nearest MPOS retailer and provide your landline number to renew the service.
Why recharge from home?
Not only do you benefit from the convenience of paying your bills right from your home and saving a trip to the service counter, you also have the flexibility of how much you want to pay and for how long. For example for unlimited 192 kbps ADSL, you could recharge Rs. 100 every three days, and maybe skip a week when you'll be away visiting your hometown. Really convenient!! And on top of that, it's cheaper this way. While normally you would pay Rs. 1695 monthly for 384 kbps unlimited, recharging every 2 days will cost you only Rs. 1500. Something to think about.